Complications of Hernia Repair Surgery Using Mesh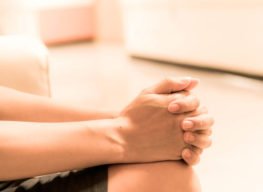 The development of implantable mesh medical devices has revolutionized hernia repair procedures. But the use of mesh in hernia surgery comes with some risks. Mesh-related complications have become increasingly important to monitor patients for as the use of mesh has become standard procedure in hernia repair surgery. According to the Food and Drug Administration (FDA), the complications are numerous. They include:
abdominal pain and swelling
infections
internal movement of the mesh
formation of fluid pockets
blood clots
scarring that causes tissue to stick together
organ perforation
bowel blockages
mesh shrinkage
rejection of the mesh and additional hernias caused by the incisions
The FDA said its analysis of data indicated that recalled surgical mesh products were the primary cause of perforation injuries and obstruction complications.
Ethicon, Inc., the manufacturer of Physiomesh™ Flexible Composite Mesh, withdrew the product from the market in 2016 because of concerns about higher than average rates of complications among patients who had the synthetic mesh implanted as part of their hernia repair procedures. If you have been injured through the use of defective Physiomesh™ Flexible Composite Mesh in your hernia repair surgery, the law allows you to seek compensation for your injuries and financial losses related to the mesh, including financial or economic loss, and pain and suffering.
Ken Stern and the legal team at Stern Law, PLLC, stand up for injured patients and their families who have been harmed by preventable hernia mesh complications throughout the United States. Hernia mesh injury claims and other defective medical product claims are complicated cases that often require taking large corporations to court. You need a proven product liability attorney with the resources and determination to take on these challenging cases. We have a team of attorneys throughout the country who investigate Physiomesh™ Flexible Composite Mesh injury claims. Stern Law has pursued just compensation for many people similar to you and your loved ones.
Our attorneys offer legal representation focused on answering the needs and concerns of each of our clients. Let Stern Law stand up for your rights.
What are Mesh-Related Hernia Complications?
Mesh-related complications are common. The FDA has issued a safety communication about mesh complications after hernia surgery. Some serious mesh-related complications may lead to internal bleeding or cause the development of another hernia. Serious complications often necessitate a doctor performing follow-up surgery. In extreme cases, the complications may cause a patient's death. The size, shape and placement of the surgical mesh during hernia repairs may be significant factors as to whether complications develop.
The mesh-related complications include:
Post-Operative Infection – The widespread use of surgical mesh in hernia repairs has led to an increase in mesh-related infections in the weeks, months or even years after the surgery. If a patient develops a fever, local acute inflammation or tenderness around the abdominal wall after a hernia repair, the patient may have developed a mesh-related infection. Mesh-related infections can lead to other complications including abdominal abscesses. Medical studies have reported that up to 8 percent of patients who underwent hernia surgery using mesh develop infections, according to study published in the medical journal Clinical Microbiology and Infection. Mesh-related infections depend in part on the amount of mesh material used in the repair. Doctors should minimize the amount of mesh material used because it presents a platform for bacterial growth.
Accumulation of Fluid in Abdominal Tissue — The buildup of clear or yellow fluid, known as a seroma, may occur around the former hernia site a week to two weeks after surgery and may be tender or painful. If there is a large accumulation of fluid, doctors may need to insert a needle into the seroma and drain it once or several times.
Adhesions – Implantation of polypropylene mesh causes intense scarring, which is expected, but can cause tissue and internal organs to stick together. These are known as adhesions. Many adhesions do not cause any symptoms. But depending on the placement of mesh during a laparoscopic hernia repair, mesh may cause adhesions that result in abdominal pain and in some instances cause a bowel blockage.
Mesh Migration — Mesh migration is a dangerous complication of a hernia repair using mesh. It may occur because of inadequate fixation of the mesh or inflammation of the tissue, causing it to separate from the surrounding tissue. A patient may have synthetic mesh become dislocated and gradually move within the body years after a hernia repair. Mesh migration often causes significant bleeding and may require surgery. The size and location of the surgical mesh may affect whether mesh migration occurs.
Bowel or Bladder Perforation — Mesh may have a sharp edge after it is trimmed for placement to reinforce an abdominal wall or weakness. Over time, the mesh may migrate in the abdominal cavity and the sharp edge may cause a hole in adjacent tissue or perforation in an organ. This is a dangerous complication and typically repairs a follow-up surgery.
Mesh Shrinkage — Mesh may shrink in size in the months after it is implanted during surgery. The shrinkage may cause the mesh to become detached from adjacent tissue and gradually move internally.
Incisional Hernias — Hernias caused by an incision are the most common complication of abdominal surgery. Surgeons often use synthetic mesh to repair these hernias.
Abdominal muscles weaken with age, and hernias can enlarge. Studies show that patients ages 70 and older who undergo complicated abdominal wall hernia surgery have a higher probability of fatal complications resulting from the surgery.
Do laparoscopic hernia repair surgery involving mesh and open hernia repair surgery using mesh have different rates of complications?
The type of hernia repair procedure a patient undergoes will depend on the size and location of the hernia, whether it is a recurring hernia, the patient's health and the doctor's expertise.
According to the American Academy of Surgeons, about 2.2 % of patients who undergo open surgery and about 3.4 % of patients who have laparoscopic hernia surgery experience complications such as infections, blood clots, breathing difficulties, and kidney problems.
Both open and laparoscopic surgery have similar long-term results, the Academy says. The use of mesh appears to reduce the rate of recurrence of hernias.
However, the use of a defective mesh product may increase the risk of complications or the recurrence of a hernia. It may require an additional surgery and more missed work and time recovering. When medical complications after surgery are due to a defective medical device or product, the patients may be entitled to claim compensation for their injuries.
That is where a knowledgeable hernia mesh injury lawyer at Stern Law can provide guidance based on years of experience about your legal options. Wouldn't it be helpful to know whether you have a right to seek compensation from a medical device manufacturer to pay your bills and compensate you for missed income from lost weeks of work? Understanding your options allows you and your family to make well founded decisions about how to proceed.
Let Stern Law Fight for You after a Preventable Hernia Mesh Injury
You may demand compensation for your mesh-related injury by filing a product liability claim against the manufacturer of defective Physiomesh™ Flexible Composite Mesh. Victims who have been harmed by defectively designed or marketed medical devices and products may have a right to seek compensation for:
Medical costs
Lost wages
Out-of-pocket expenses
Emotional trauma
Pain and suffering
You should keep in mind that Physiomesh™ injury cases are time-consuming to investigate and resolve. It is helpful for any person considering pursuing a hernia mesh injury case to have a clear expectation of what filing a product liability claim involves.
Stern Law works with a national network of lawyers experienced in medical product liability, medical malpractice and personal injury cases. We investigate cases thoroughly and then move forward with a determination to address our clients' concerns and advocate for their interests.
A defective medical device claim involving a hernia mesh injury starts with a free and confidential discussion of your legal options. If our hernia mesh lawyers believe that you have a valid claim, we will offer to represent you. If you agree to hire us, we will obtain your medical records and start investigating.
Stern Law has the knowledge, determination and resources needed to seek justice and to maximize your chances of receiving fair compensation for the harm you have suffered. Let Stern Law stand up for you.