Frequently Asked Questions about Physiomesh™ Hernia Mesh Complications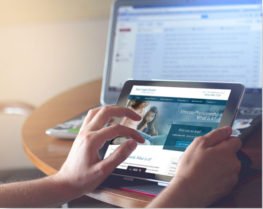 Many people who have had complications from hernia surgery have questions about what happened. Your doctor may not provide a satisfactory explanation of why, for example, a Physiomesh surgical mesh patch failed or why you needed a second hernia repair procedure. It is understandable to want a clear understanding of what occurred when your health or the health of your loved one is at stake.
Ken Stern represents people who are dealing with injuries and complications caused by defective medical devices such as Physiomesh.  Faulty surgical mesh cases are complicated cases that often involve filing lawsuits against large corporations. To have the best chance to succeed, you need an attorney and law firm with the resources and commitment to take on these challenging cases. Stern Law has a network of experienced personal injury attorneys across the U.S. who investigate Physiomesh™ injury cases. One of our attorneys can review the specific facts of your injury and answer your questions.
Many clients have similar questions when they are considering a possible product liability claim. We have put together a list of frequently asked questions about Physiomesh™ Flexible Composite Mesh. These answers are intended to provide general information and to be a starting point in your research about Physiomesh injury claims. For answers about your specific questions, contact us to schedule a no-obligation consultation.
Questions About The Product
Questions About Complications
physiomesh comp
Yes. The use of abdominal mesh is supposed to reduce the recurrence of hernias. But contrary to its intended use, Physiomesh™ Composite Flexible Mesh has resulted in an increase in recurrence of hernias among patients, whose surgeries appeared initially successful.
Physiomesh Flexible Composite Mesh has multiple layers laminated together. The center layer is polypropylene and it is covered on both sides by polymer films that are designed to reduce inflammation and unwanted adhesions. Unfortunately, some patients have developed unwanted adhesions and complications. With some patients, Physiomesh™ has failed to stay in place and implant properly in the abdominal wall. Instead, it has moved inside the patient's body and gotten attached to organs such as the bladder or a loop of the intestines. Patients who have experienced serious complications or reactions to Physiomesh™ may require additional surgery to remove the defective mesh and repair the hernia again.
As a start, you can ask your surgeon or the hospital where the procedure was performed for the name of the mesh product used during your hernia surgery. It is helpful to get the precise name. When our attorneys at Stern Law represent you in a product liability case, we will obtain your medical records and have them reviewed by independent medical experts and medical device specialists provide an opinion about whether faulty Physiomesh caused your complications.
Questions About Filing a Lawsuit