Do You Qualify For The Physiomesh Lawsuit?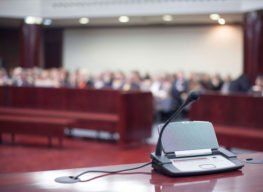 Are You Entitled to File a Physiomesh™ Injury Lawsuit?
Ken Stern, Esq. , fights for injured patients and their families who have been harmed by defective medical products. Our defect product attorney is actively investigating cases of hernia mesh complications involving Ethicon Physiomesh™ Flexible Composite Mesh throughout the United States. We can assist you regardless of in which state you reside in the U.S. Defective medical product claims are complicated cases. You need a proven product liability attorney with the resources and determination to take on a large corporation. We have a network of attorneys throughout the country who investigate Physiomesh™ Flexible Composite Mesh injury claims.
Stern Law has successfully pursued just compensation for many people harmed by defective products—people who were in difficult situations similar to you and your loved ones. Our dangerous medical device attorney offers legal representation focused on answering the needs and concerns of each of our clients. Let Stern Law fight for your rights.
What is the Basis of a Hernia Mesh Lawsuit?
Manufacturers of medical devices such as Physiomesh™ have a legal duty to make and market products that are reasonably safe and effective when used as directed. The intended purpose of Physiomesh™ was for use by surgeons in laparoscopic hernia repairs of the abdominal wall.  Manufacturers also have a responsibility to provide adequate warning of any known harmful side effects or hazards caused by product design defects or manufacturing defects. Ethicon, Inc., and its parent company, Johnson & Johnson, were responsible for the research, design, development, testing and sale of Physiomesh, including providing adequate warning concerning the hernia mesh.
The unreasonably high rate of complications and patient injuries prompted the manufacturer Ethicon, Inc. to remove Physiomesh™ Flexible Composite Mesh from the market in 2016 after numerous people had already been harmed.
When companies fail to meet their legal duty to make and market safe products and to provide adequate warning of known hazards, they should be held accountable for the harm their negligence and disregard for safety cause. If the manufacturer does not provide adequate warning of the risks and side effects associated with the product, a physician cannot determine whether the risks of using the product outweigh the benefits.
In bringing a Physiomesh™ product liability lawsuit, our attorneys present evidence about the product's design and manufacture to prove that:
The product was defective, making it unreasonably dangerous;
The defect caused the patient's injury or death; and
An alternative design would have reduced the risk of injury and was technically feasible at the time of production.
Product liability lawsuits against Ethicon allege that Physiomesh™ was defectively designed and/or manufactured. Physiomesh™ has a design unlike any other hernia mesh, incorporating multiple layers of Monocryl film coatings over a polypropylene mesh inner layer. The outer coatings are intended to prevent inflammation and minimize adhesions. But the coatings have prevented the mesh from incorporating properly into the body and contributed to adverse reactions among patients.
What Does a Physiomesh™ Injury Lawsuit Claim?
A Physiomesh™ injury lawsuit alleges that the product was defective, was not tested sufficiently to determine that it was safe for implantation and was unreasonably dangerous.
Because of the defective design and/or manufacture of Physiomesh™, there is an unreasonably high risk of complications including recurrent hernia, abdominal pain, excessive inflammation, bacterial infection, foreign body response, migration, adhesion to internal organs, abscesses, tissue damage and other complications. Ethicon concluded the product posed an unreasonable risk of complications, prompting the company to withdraw the hernia mesh from the market. If you or your loved one has experienced any of these complications after laparoscopic hernia repair surgery, it may have been caused by a Physiomesh™ medical device failure.  Patients who experience complications typically must undergo follow-up surgeries to address the issue.
A Physiosmesh™ lawsuit is filed against Johnson & Johnson, and its subsidiary, Ethicon Inc., which developed, manufactured and distributed the defective product and failed to warn adequately of risks associated with it. A product liability lawsuit would not name your doctor. Your surgeon would not have had any way of knowing the Physiomesh™ product was unreasonably unsafe, if the manufacturer failed to warn of risks.
Your surgeon is not required to inform you if you have received a type of hernia mesh that has been withdrawn from the market by the product manufacturer. You will need to take steps on your own to determine whether you have a defective mesh product, and Stern Law can help. We are ready to assist you in seeking justice related to an unsafe medical device. If it is determined that the type of surgical mesh used in your hernia repair surgery was Physiomesh™ Flexible Composite Mesh, you may be entitled to seek compensation through a Physiomesh™ injury lawsuit.
Who is Eligible to File a Hernia Mesh Lawsuit?
Any individual who has undergone an operation to repair a hernia and then suffered complications or an adverse reaction to defective hernia mesh used in the procedure may have a claim against the manufacturer of the product. If you have had to undergo a second hernia operation because of recurrence of a hernia, you may have been harmed by a defective Physiomesh™ product. The immediate family of a patient who died of hernia mesh complication also may be entitled to bring a lawsuit.
Several Physiomesh™ lawsuits have already been filed and are pending in federal court. We expect that in the months ahead, thousands of additional patients will file Physiomesh™ injury claims, alleging that the hernia mesh caused preventable complications.
As more Physiomesh™ cases are filed, the federal court will likely consider consolidating the cases as multi-district litigation to streamline the handling of the cases and use the court's time most efficiently.
A lawsuit related to injuries from surgical mesh used in hernia repairs may lead to compensation for the injured patient from a negotiated settlement or a jury award. Each individual Physiomesh™ plaintiff would be considered separately as to any damages awarded based on the specific injuries involved.
Because Ethicon has withdrawn Physiomesh™ (for laparoscopic use) from the market, the litigation may move more quickly toward resolution.
What Can You Recover from a Physiomesh™ Lawsuit?
You may recover damages for the various ways you were harmed by the defective medical device. You may claim compensation for:
Present medical bills related to the Physiomesh™ injury;
Future medical bills related to Physiomesh™;
Lost wages from missing work;
Lost future income if you cannot return to work;
Compensation for your pain and suffering including emotional distress and loss of consortium.
The complications and injuries suffered by patients who had Physiomesh™ implanted vary from person to person. Our attorney will review the specific facts of your situation and the injuries that you or your loved one has suffered as a result of Physiomesh™.
We will estimate your immediate and future medical expenses, your lost income and the impact the injuries have had on your quality of life. All of that information will be added together to estimate the compensation that you should receive for your injury.
We know that you want to move forward with your life. Our focus at Stern Law is to resolve your claim as quickly as possible while seeking to maximize the amount of compensation that our clients receive.
No outcome can be guaranteed in complex product liability cases. You should be wary of any lawyer who "guarantees" a certain result. What the Physiomesh™ injury attorney at Stern Law can say with certainty is that if we don't obtain compensation for you through a settlement or jury verdict, you will not owe us a legal fee.
A Physiomesh™ injury lawsuit starts with a free, no obligation consultation about your legal options. Our hernia mesh lawyer will answer your questions. If we believe that you have a valid hernia mesh injury claim, Stern Law will offer to handle your case on a contingency basis.
Stern Law has the experience, commitment and resources to seek justice and to maximize your chances of receiving fair compensation for the harm you have suffered. Let Stern Law advocate for you.