Physiomesh™ Flexible Composite Mesh Recall Due to Safety Concerns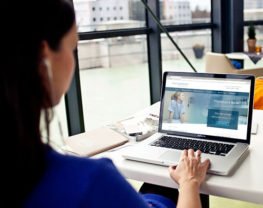 Ethicon, Inc., a subsidiary of Johnson & Johnson, removed Physiomesh™ Flexible Composite Mesh from the market in 2016 because of concerns about a higher than average rate of complications among patients who had the surgical mesh implanted during minimally invasive laparoscopic surgery. If you have had hernia repair surgery since 2010 and developed complications such as infections or a hernia recurrence, you may have been harmed by defective Physiomesh™ Flexible Composite Mesh.  You may be entitled to seek compensation for your medical expenses, financial losses, and pain and suffering.
Ken Stern and the attorneys at Stern Law, PLLC, advocate on behalf of people who have been harmed by defective medical devices throughout the United States. Our attorneys are currently actively investigating cases of Physiomesh™ hernia mesh injuries and complications. Lawsuits involving defective hernia mesh are challenging cases that require holding accountable large pharmaceutical companies. You need an experienced hernia mesh injury attorney with the financial resources and firm commitment to pursue these challenging cases wherever they lead. Stern Law has a network of knowledgeable product liability attorneys throughout the country who investigate Physiomesh™ Flexible Composite Mesh injury claims. Stern Law has fought for compensation for many injured individuals similar to you.
Have you had complications after undergoing hernia surgery? Have you had to undergo a second hernia surgery? You should not have to pay those medical bills if a defective medical device caused your complications. Our hernia mesh injury attorneys offer personalized legal representation tailored to address the needs and concerns of each of our clients. Let Stern Law stand up for your legal rights.
Why Did Ethicon Tell Doctors to Stop Using Physiomesh™ Flexible Composite Mesh?
In an urgent field safety notice announcing the Physiomesh™ removal in May 2016, Ethicon instructed doctors and chiefs of surgery to stop using Physiomesh Flexible Composite Mesh. Ethicon described the decision as a "voluntary market withdrawal." Ethicon did not use the term recall, though its action certainly seems to fall within the broader definition of a medical device recall.  The U.S. Food and Drug Administration defines recalls as actions taken by a company to remove a product from the market. A medical device recall may be conducted at the initiative of the manufacturer, at the request of the FDA or by order of the FDA. Recalls are conducted in cases in which there is a reasonable probability the use of the product will cause serious adverse health complications. Physiomesh has been associated with numerous patient complications and adverse effects.
Ethicon acted voluntarily to remove its unsafe product. The FDA did not order the recall. Ethicon, Inc. said its decision to remove Physiomesh™ Flexible Composite Mesh from the market resulted from a review of unpublished data from two large, independent European hernia registries. The data indicated that patients who had received Physiomesh™ Flexible Composite Mesh during laparoscopic abdominal hernia surgery had higher than average rates of complications and recurrence of hernias requiring additional surgeries as compared to patients who had had implanted other comparable hernia mesh products, according to Ethicon. The analysis, which has not been published, was done at the request of the Ethicon Medical Safety Team.
Ethicon said it believed that characteristics of the Physiomesh hernia mesh were partly responsible for the problems with the product. The company said it was unable to provide additional guidance to doctors to bring down the rates of complications. Ethicon instructed doctors to stop using the Physiomesh Flexible Composite Mesh for laparoscopic hernia repairs. The company said it was removing the product from the market and had no plans to put the product back on the market.
Health Canada, the Canadian government's health agency, announced in May 2016 a recall of Physiomesh Flexible Composite Mesh. The agency said Ethicon was recalling the product following an analysis of unpublished data from two hernia registries.
Study: Physiomesh Associated with Greater Pain Intensity and Hernia Recurrences
While the analysis on which Ethicon based its decision to withdraw Physiomesh™ Flexible Composite Mesh from the market has not been published, other published medical research has raised concerns about complications involving Ethicon Physiomesh Flexible Composite Mesh.
A 2016 study published in the medical journal Surgical Endoscopy sought to compare the different mesh systems and mesh fixation concepts offered by Ethicon Physiomesh™  and Bard Davol Ventralight™ hernia mesh.
The Polish medical researchers planned to enroll 100 hernia patients undergoing in the study with 50 patients using each mesh system. But the researchers stopped the study ahead of schedule due to safety reasons. The researchers said they observed a 20 percent rate of hernia recurrence in the first six months after surgery among the patients treated with Physiomesh™ hernia mesh and no recurrences among patients who had the Bard Davol Ventralight™ mesh implanted.
The researchers concluded that the Physiomesh™ hernia mesh system was associated higher patient pain levels after surgery and significantly higher recurrence of hernias.
All surgeries involve some level of risk. But you should not be exposed to unreasonable risk caused by a defective medical device. You have a right to trust that the product implanted in you will be safe and effective when used as intended. You also have a right to seek restitution if you have been harmed by a faulty medical product.
Physiomesh™ Flexible Composite Mesh has been withdrawn from the market. But many hernia patients who have had the unsafe mesh implanted still have the mesh in their bodies may develop complications in the months and years ahead.
Serious complications related to Physiomesh™ hernia may require a patient to undergo a follow-up surgery to remove the defective mesh and repair another hernia.
Mesh-related infections are a risk for patients who have hernia mesh implanted. An infection may lead to an abdominal abscess that requires doctors to perform surgery to remove the damaged tissue.
Mesh movement or "migration" is a serious complication of the use of surgical mesh in a hernia repair. The mesh may be inadequately secured to the surrounding abdominal wall tissue or may separate as a result of shrinkage over time, inflammation or foreign body reaction.
Hernia mesh that is not fixed in place may become attached to an internal organ such as a loop of the intestine or cause a perforation of an organ.
If you have undergone laparoscopic hernia repair surgery and experienced any of these complications, you may have been harmed by defective Physiomesh™ Flexible Composite Mesh. Talk to a hernia mesh complications lawyer about your legal rights.
Let Stern Law Assist You after Hernia Mesh Complications
Hernia patients who have experienced complications from Physiomesh are filing lawsuits against the manufacturer of the hernia mesh, Ethicon, Inc. and its parent company, Johnson & Johnson. You may seek compensation for your hernia mesh complications by filing a Physiomesh™ injury lawsuit against the manufacturer of the defective product. Patients who have been injured by defectively designed or manufactured medical devices and products may seek compensation for:
Medical costs
Lost wages
Out-of-pocket expenses
Emotional trauma
Pain and suffering.
As you consider the possibility of legal action, it is helpful to recognize that Physiomesh™ injury cases are time-consuming to prepare and pursue. It is helpful to have a clear understanding of your legal options so that you can make sound decisions based on a foundation of facts.
Stern Law has a nationwide network of attorneys experienced in medical product liability and personal injury cases. We investigate defective medical product cases carefully and then work to address our clients' concerns and advocate for their interests.
A defective Physiomesh™ medical device lawsuit starts with a free and confidential discussion of your legal options. If our hernia mesh lawyers determine that you have a legitimate hernia mesh claim, we will offer to handle your case on a contingent fee basis. You will not owe a legal fee unless we are successful in obtaining compensation for you through a negotiated settlement or a jury award. If you agree to hire us, we will obtain and review your hernia repair medical records.
Our hernia mesh lawsuit attorneys at Stern Law have the knowledge and resources to make your strongest case and maximize your chances of receiving fair compensation for the harm caused by defective Physiomesh. You should not have to pay medical bills for injuries caused by a faulty hernia mesh. Let Stern Law fight for your legal rights!